SOLDAdria Twin 600 SP
New In
Was £44,204
Now Just £40,995
For Sale
Adria Twin SP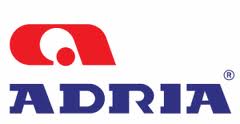 The Twin at just under 6m in length which sleeps up-to three persons.
The Twin 600 is a popular choice thanks to its length and features. With its intelligently interior and features and high specification this Twin will make a perfect travelling companion.
This Adria Twin has grey metallic paint and finished with the 'Forest' style furnishing and textiles.