Bailey Unicorn Valencia (2018)
Was £24,264 Now Just £21,291
SAVE OVER £2900
Swift Challenger 590 Alde Lux (2019)
Was £24,095 Now Just £21,276
SAVE OVER £2800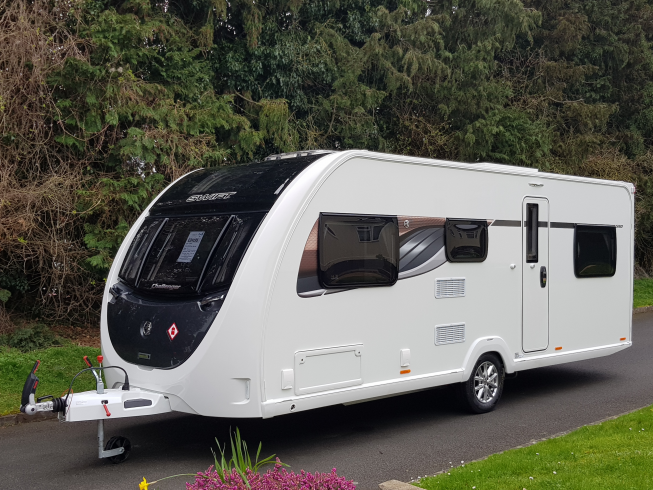 Swift Challenger 645 Alde Lux (2019)
Was £25,460 Now Just £22,600
SAVE OVER £2800
Swift Elegance Grande 655 (2019)
Was £34,270 Now Just £29,995
SAVE OVER £4200
Swift Elegance 645 (2019)
Was £32,070 Now Just £28,125
SAVE OVER £3900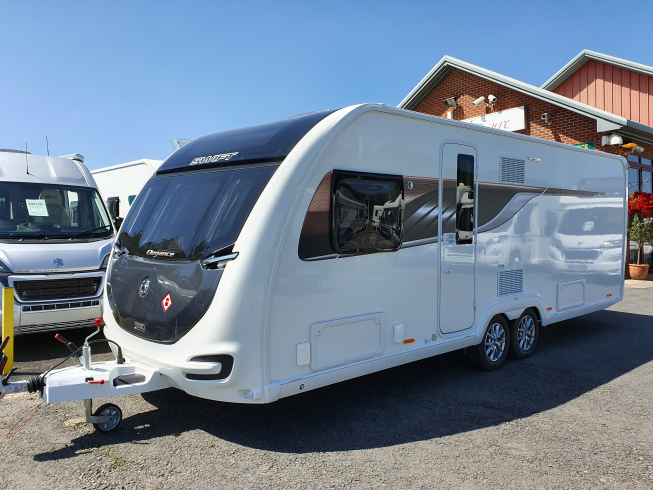 Bailey Unicorn Cartagena (2018)
Was £26,564 Now Just £23,246
SAVE OVER £3300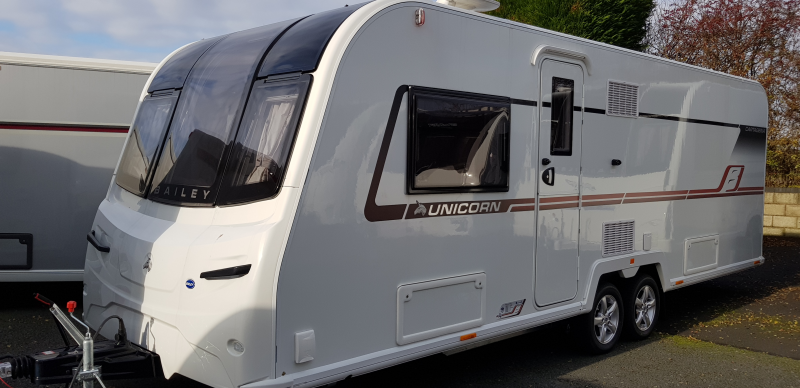 Bailey Unicorn Pamplona (2019)
Was £27,114 Now Just £23,711
SAVE OVER £3400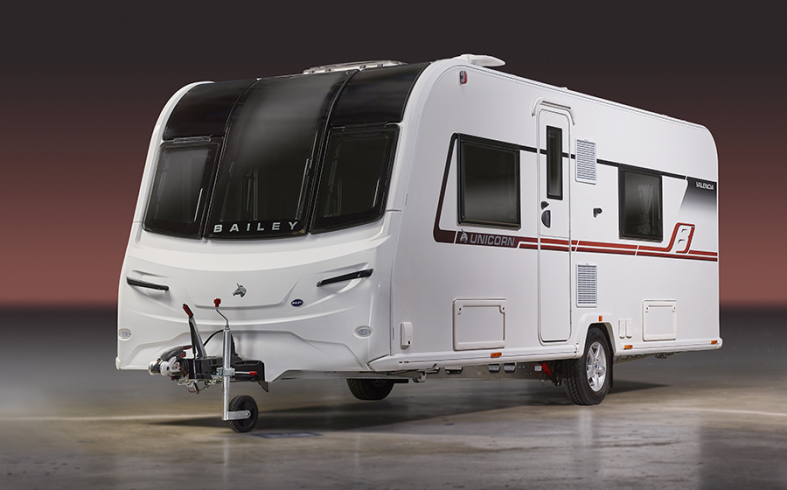 Swift Challenger 635 (2019)
Was £25,460 Now Just £22,436
SAVE OVER £3000
Sprite Quattro EB SR Diamond (2018)
Was £20,895 Now Just £18,716
SAVE OVER £2100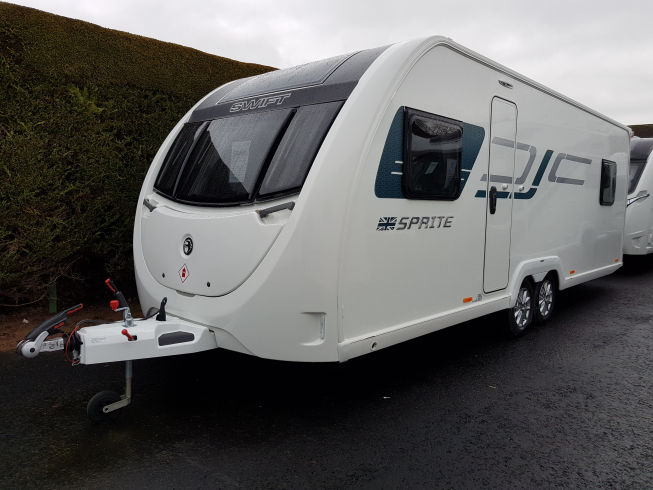 Bailey Alliance 76-2T
Was £51,499 Now Just £46,999
SAVE £4500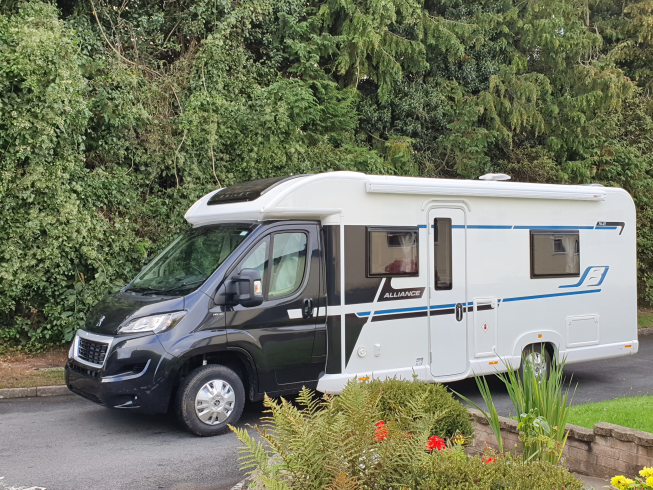 Bailey Autograph 74-4 (2020 model)
Was £61,280 Now Just £56,280
SAVE £5000
Bailey Autograph 79-2F (2020 model)
Was £61,280 Now Just £56,280
SAVE £5000
Bailey Autograph 79-4I (2020 model)
Was £62,280 Now Just £57,280
SAVE £5000
Bailey Alliance 76-4
Was £51,999 Now Just £47,499
SAVE £4500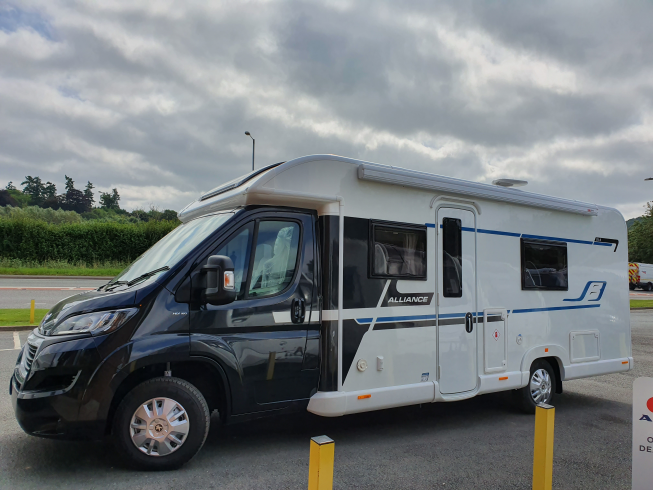 Bailey Alliance SE 76-2 T (2020)
Was £52,499 Now Just £48,999
SAVE £3500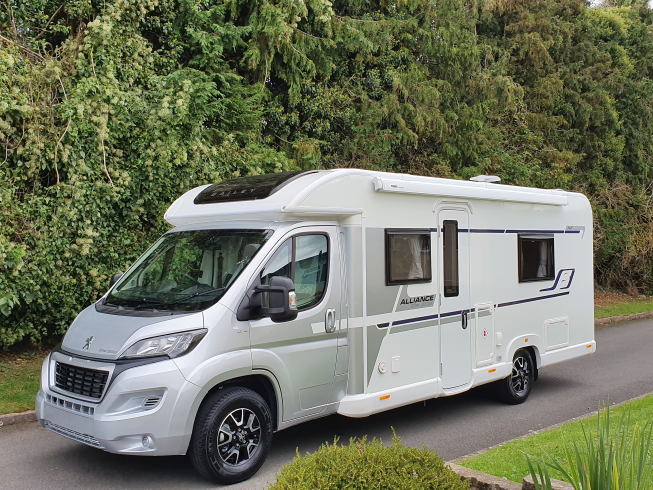 Adria Coral Plus 670 SLT (13 Reg)
Was £38,995 Now Just £37,995
SAVE £1000
Bailey Alliance SE 76-2 (2020)
Was £51,999 Now Just £48,499
SAVE £3500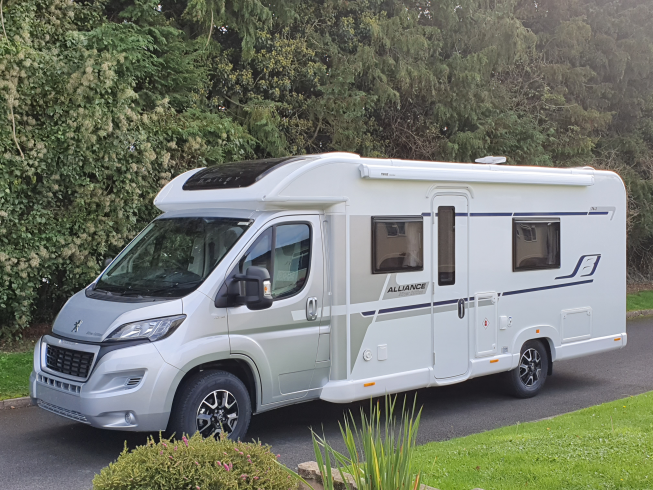 Bailey Unicorn Cadiz (2015)
Was £15,995 Now Just £14,995
The Cadiz is a 4 berth model with Twin beds and end washroom. This model has the option Trafalgar upholstery....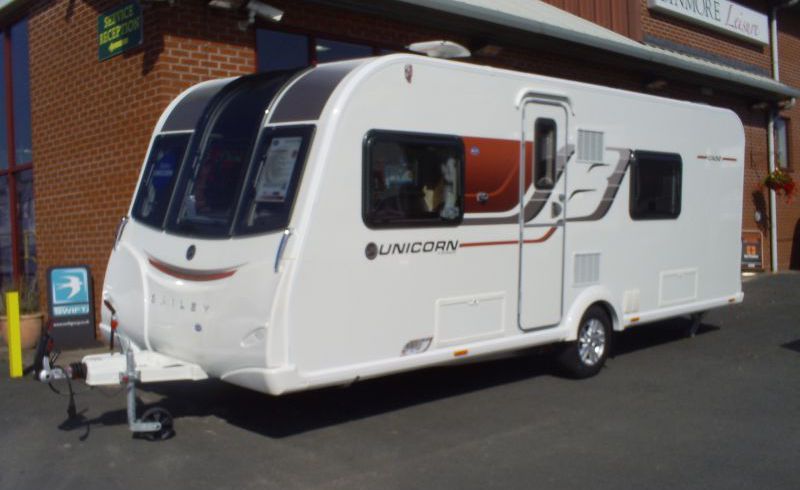 Bailey Unicorn Cadiz (2018)
Was £20,495 Now Just £19,495
An amazing opportunity to for a used 2018 Unicorn 4 Cadiz Powrtouch Evolution Automatic mover fitted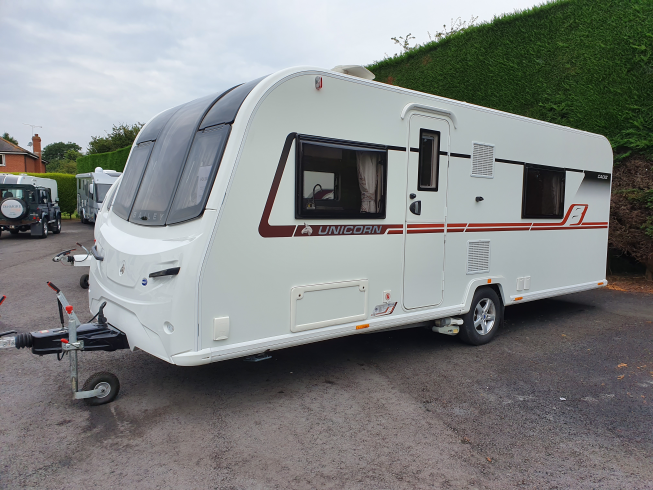 Swift Sprite Alpine 4 (2019)
Was £17,914 Now Just £16,127
NOW ONLY £16127 READY NOW FOR COLLECTION DRIVE AWAY TODAY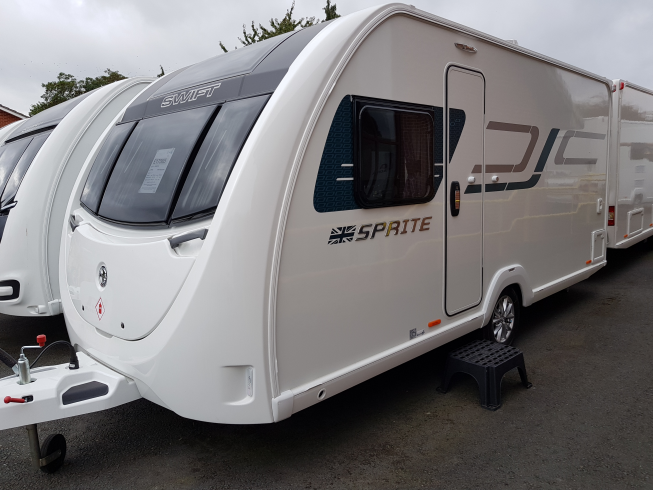 Bailey Phoenix 760 (2019)
Was £21,564 Now Just £18,179
SAVE OVER £3300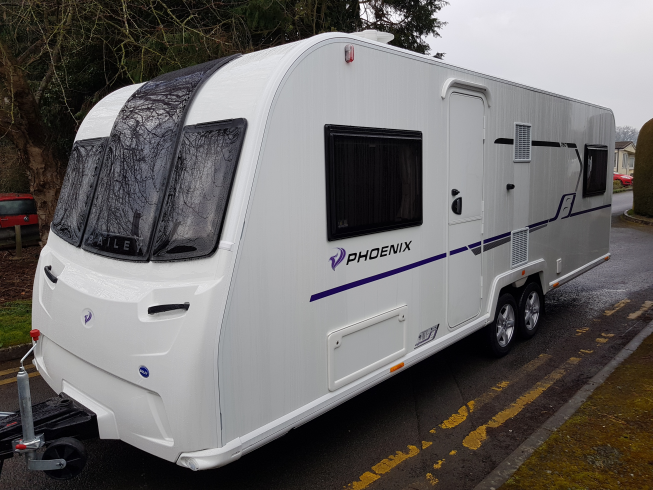 Sprite Quattro FB (2015)
Was £14,995 Now Just £13,995
Powrtouch All Wheel Drive Motor Mover Fitted A wonderful opportunity for this layout and a superb Sprite Caravan. This is a twin axle 6 berth caravan that provides excellent value and all the amenities you require. It features a rear fixed double bed, corner combined wetroom, centre kitchen with dinette...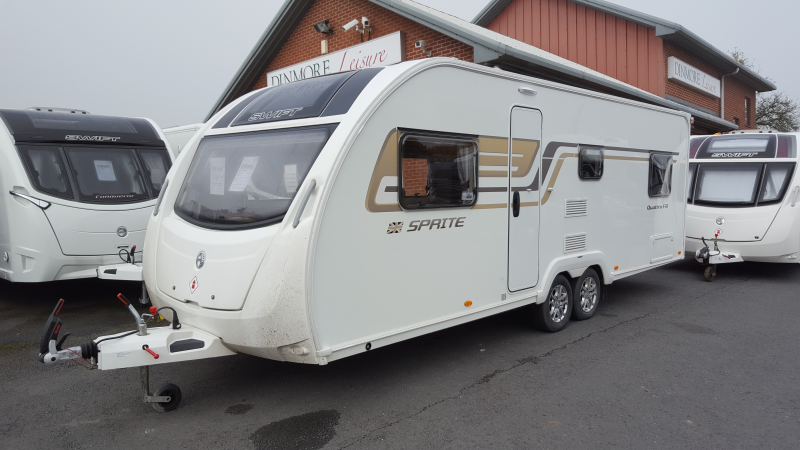 Bailey Unicorn Barcelona (2015)
Was £16,995 Now Just £14,995
A most popular caravan model, the Unicorn Barcelona is a twin axle model with a rear washroom, fixed double bed with spacious kitchen and front lounge area. This model has the option 'Trafalgar' upholstery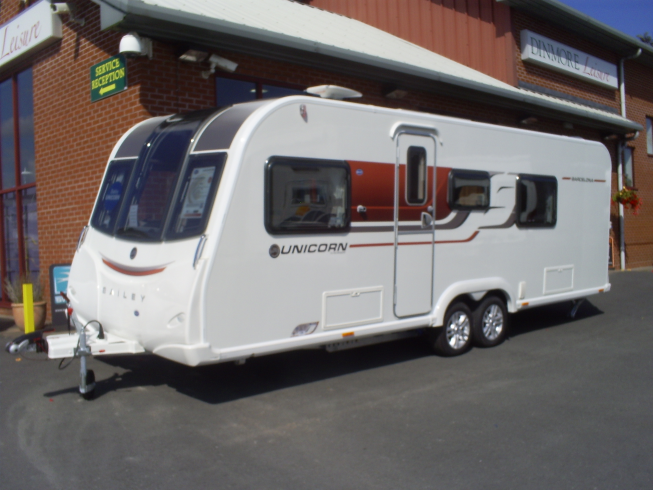 Bailey Pegasus Verona (2017)
Was £16,995 Now Just £15,995
SAVE £1000
Swift Sprite Major 6 SR (2019)
Was £19,355 Now Just £17,394
SAVE OVER £1900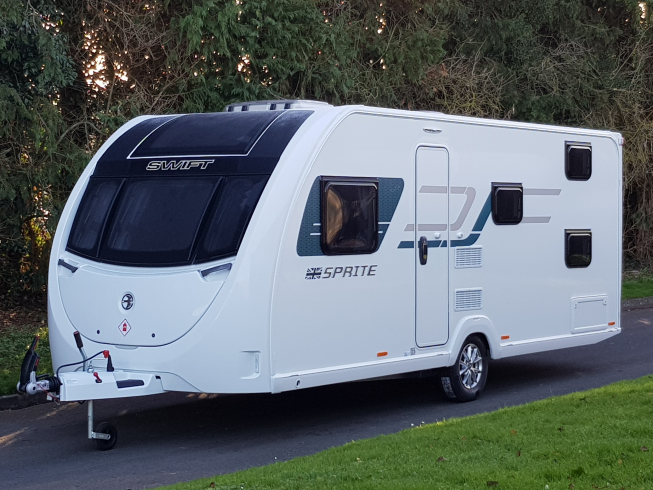 Bailey Pegasus Verona (2017)
Was £16,995 Now Just £15,995
SAVE £1000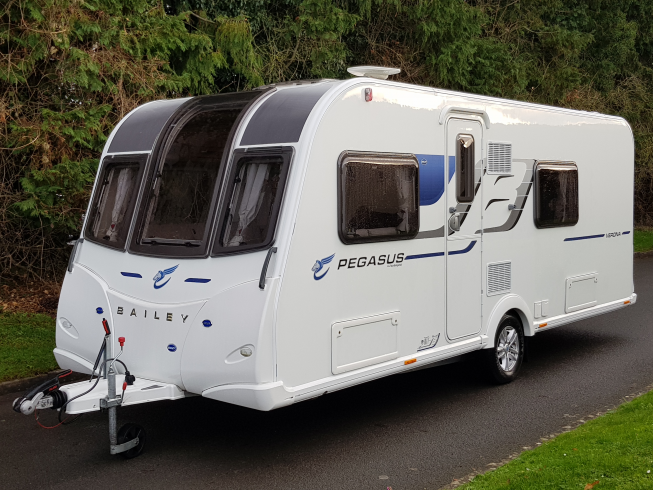 Autotrail Frontier Navajo (63 Reg)
Was £41,995 Now Just £39,995
SAVE £2000
Bailey Pegasus Verona (2016)
Was £16,495 Now Just £15,495
SAVE £1000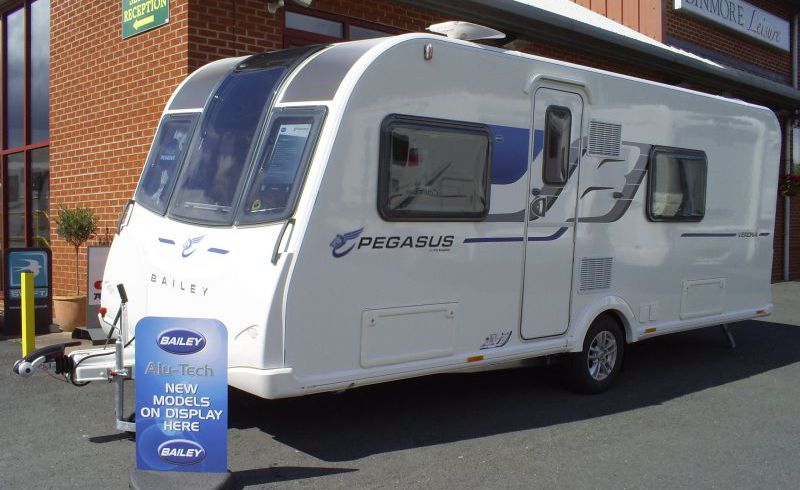 Bailey Alliance 59-2
Was £47,999 Now Just £43,999
SAVE £4000