Swift Conqueror 570 (2012)
Sold
Swift Conqueror 570 is a premium touring caravan with a single axle and a fixed double bed. It has a fully enclosed rear washroom and the whole bedroom area can be screened off for privacy. In the centre of the caravan you will find an open space with a dresser unit and kitchen, offering full facilities and a good amount of flat workspace. At the front is a drawer chest with occasional table between the warm coloured, sprung seating. There is good storage throughout, particularly in the bedroom area. There is little more that you could need in this model, when items such as outside BBQ and power, dual fuel heating and hot water systems, music, alarm and two TV points all come as standard.

The features of the Swift Conqueror 570 are:- End Washroom, fixed bed, centre chest, single axle with alloy wheels, al-ko hitch stabiliser, Al-ko ATC (Active Trailor Control) Thetford Fridge, Thetford Duel Fuel Cooker, Sanyo Microwave, External Mains 230v socket, Bullfinch External BBQ Point, 10 year body warranty, Status 530 Directional TV Aerial, Alde Heating, Stereo, Truma Water heater, Thetford casette toilet, Fire Angel smoke alarm and CO alarm, battery charger, window blinds & flyscreens, door fly screen, 6 x 230v sockets, sun roof, Alde heated towel rail, Al-ko Wheel Serure, Eye level Sargent electrical unit.
Please note, some pictures may be archive images. Please check with your sales person.
Internal Length
5.60m / 18'4"
External Length
7.32m / 23'11"
Features
Al-Ko Stabiliser Hitch
BBQ Point
CD Radio
Microwave
End Washroom
Fixed Double Bed
Alde Central Heating
Al-Ko Shock Absorbers
Al-Ko Secure Wheel Lock
Status Directional TV Ariel
Loose Fit Carpets
Al-ko ATC (Active Trailer Control)
Centre Chest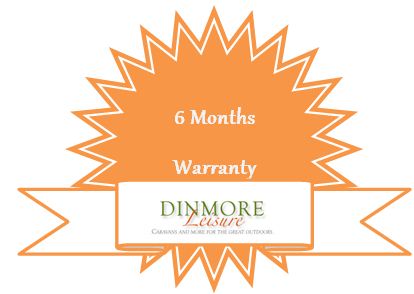 This caravan will have a full service before collection. It will have 6 months Dinmore Leisure warranty.
Legal Disclaimer:We believe this information to be correct; however some descriptions and photographs are library and may differ from actual product on sale. Please confirm before purchase.